Our Allen Plumbers Handle Texas Sized Jobs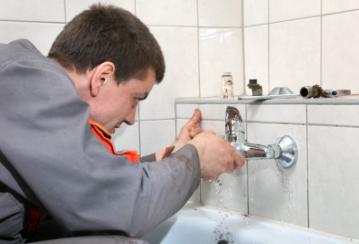 Have you ever had to deal with a plumbing emergency at a moment's notice? The big emergencies always seem to happen at the worst times - in the middle of the night, while you're leaving for vacation, or whenever it just happens to throw the biggest wrench into your day.
When the worst emergencies pop up, you need the best team to handle it. That's where we come in. Our plumbers in Allen TX are all fully trained and fully certified to handle 100% of your needs, from little leaks and annoying clogs to home-threatening slab leaks and gas line malfunctions. Call today and you'll never call another plumber again.
---
Our Plumbers in Allen TX Work Around Your Schedule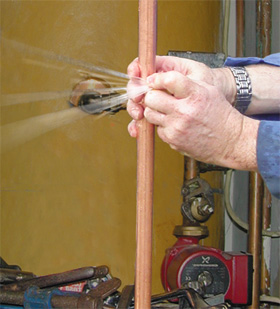 Common issues that homeowners experience tend to be clogged drains, leaking or frozen pipes, backed up toilets, and sewage system backups. Our skilled technicians are licensed professionals and will work hard to make sure your job meets. If you have recently moved into a home that has older plumbing, you may be in need of a complete system inspection. Our Allen plumbing contractors will come out to your location at a time that is convenient for you and conduct a full inspection of your home. They will advise you on whether your drains need cleaning, which is a common occurrence in older homes, and they will also carefully check out your home sewage system to ensure that everything is running smoothly. You can count on our team to assess any problem you may have and get right to work.
---

972-890-9163
---
Fast & Affordable Plumbing in Allen Texas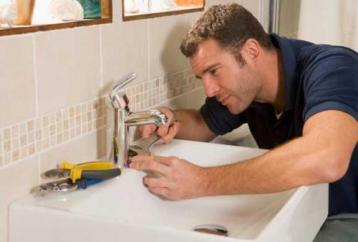 If you are having problems with your hot water heater, you may have noticed that your water is only running cold or a pool of water right next to the unit. Our skilled Allen plumbers will gladly assist with repairing or replacing your unit. We offer water heater troubleshooting, and our contractors are trained to work with both gas and electric water heaters. If you are having any issues with your sump pump or are just in need of a servicing and checkup, our Allen plumbing contractors will be happy to assist.
---
Call Us At The First Sign of Trouble

It is always a good idea to contact a professional at the first sign of trouble. Small leaks can be a warning sign for larger plumbing problems, and a skilled technician will be able to tell you if those small issues are just that, or signs of a much larger issue with your system.
Call us today and we'll get an Allen plumber on site who can diagnose your system and let you rest easy.